Our Physical World, Digitized
The expanding realm of connected devices that comprise the Internet of Things are making way for a programmable world, one that is intuitive, predictive and optimized. At UCEC SMART, we leverage our 60-year legacy of building quality custom control panels to deliver the control panel of tomorrow; a panel that can:
Optimize operations within a factory
Improve public transit
Connect a smart home
And more
Our panels have been installed in a variety of industries, including oil and gas; food and beverage; mining and minerals; and power generation. Our deep expertise in multiple industries and our commitment to new technology make us the ideal partner for your next smart panel project.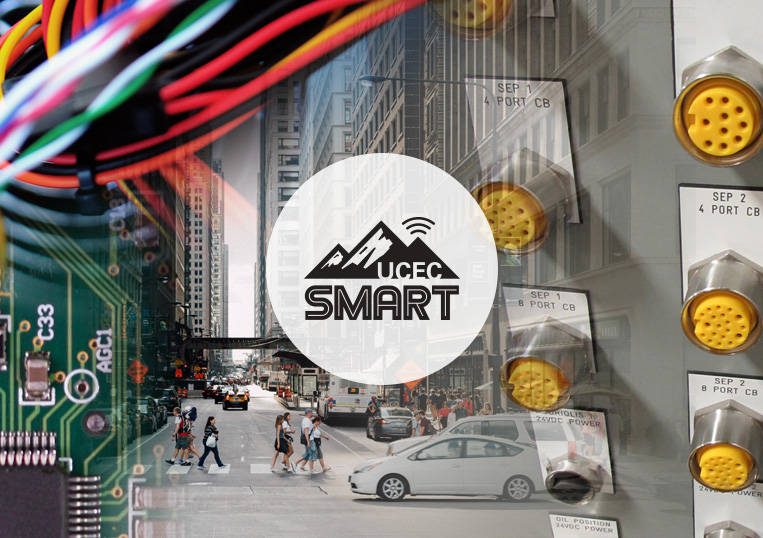 UCEC Certifications
508A – Industrial Control Panels (UL 508A, File # E85221.)
698A/NRBX – Industrial control panels with intrinsically safe circuit extensions to Class I Groups A, B, C and D, Class II, Groups E, F, and G and Class III hazardous locations. (UL698A NRBX, File # E474991).
NNNY – Industrial control panels located in Class I Division 1 Explosion-Proof and Purged/Pressurized Type X and Division 2 Purged/Pressurized Type Z and Nonincendive hazardous locations (NNNY, File # E474990).
CONTACT US
Start Your Smart Panel Project Today
UCEC SMART is a Division of UCEC, a preferred panel partner in the industrial sector for more than 60 years.
Contact us today to discuss your smart panel project.