ASICS Grows Brand Awareness and Consumer Insights with Interactive Displays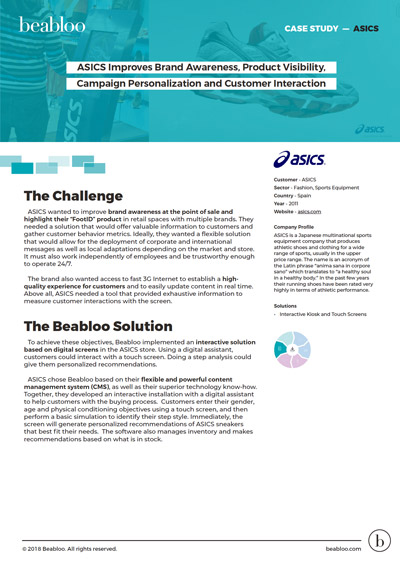 ASICS wanted to improve brand awareness at the point of sale and highlight their "FootID" product in retail spaces with multiple brands. They needed a solution that would offer valuable information to customers and gather customer behavior metrics. Ideally, they wanted a flexible solution that would allow for the deployment of corporate and international messages as well as local adaptations depending on the market and store.
Download the case study to see how Beabloo Audience Analytics and Interactive Displays serve customers while collecting valuable anonymous consumer data for continued marketing success.
Request the
Case Study
Complete the quick form below to instantly access your FREE case study.