One of the best ways to keep your business open amid rapidly changing occupancy restrictions? Embracing digital transformation technology. Facial recognition, temperature and occupancy control sensors are some of the best, most adaptable ways to help ensure the safety of your employees, customers and continued operability.    
Smart Sensors to Track Temperature, Occupancy & Mask Compliance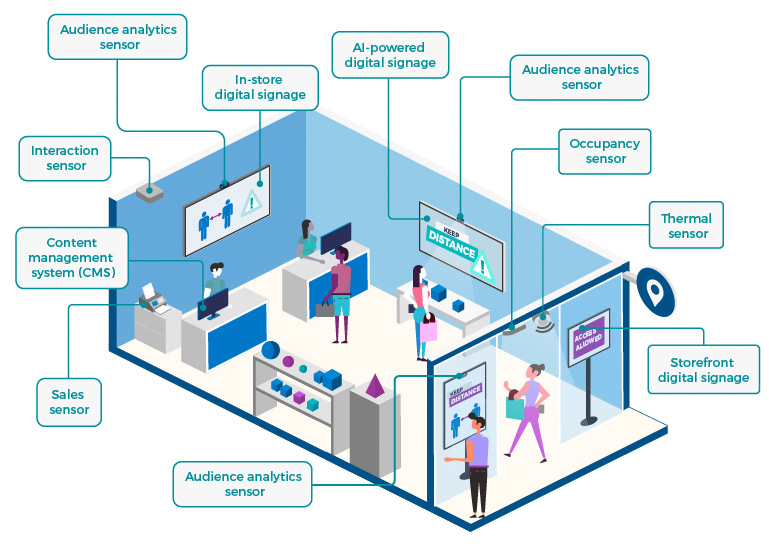 Temperature control and occupancy control systems play an important role in protecting people in physical spaces. Paired with a social distancing alert system and mask compliance detection, these technologies can help businesses, governments, schools and more remain open while keeping people safe.
Coronavirus technology can be used anywhere people are walking around. This tech is already being adopted by governments, transportation authorities, retailers, and manufacturers around the world. These tools are also in full compliance with data protection regulations since they don't actually store any personal data or collect any personally identifiable information. 
Adaptable Technology to Fit Your Needs
One of the advantages of using technology to guarantee safety is that it adapts to the needs of the space instead of the other way around. Instead of one-size-fits-all, the sensors and software can be deployed and customized to fit your physical space and compliance needs.
For example, your business may only need to perform temperature checks and maintain certain occupancy counts. In this case, sensors and display screens deployed at entrances and exits can automatically conduct temperature checks, track entrances and exits, and let visitors know when they've been cleared to enter the space.
Alternatively, your business may also need to have mechanisms in place to monitor and enforce social distancing. For this use case, additional sensors can be deployed throughout your physical space and send alerts to a dashboard when individuals are too close.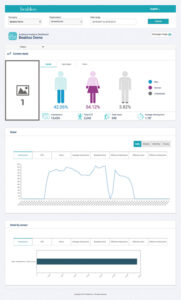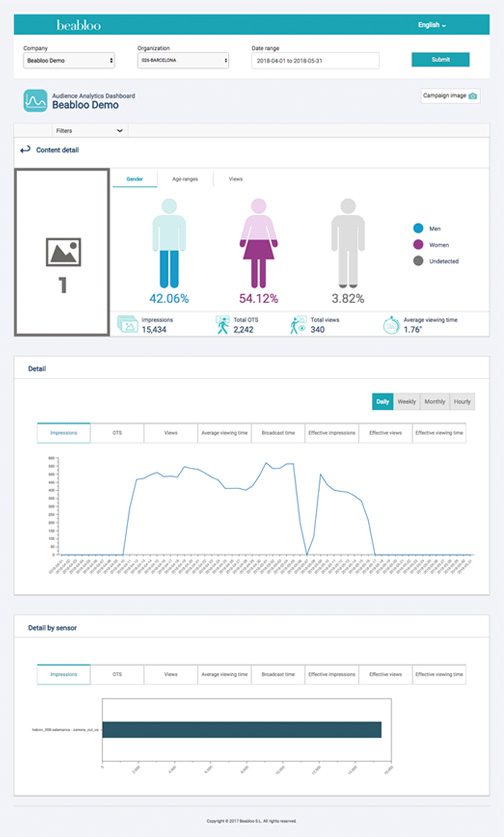 Multi-Functional Technology to Enhance Customer Experience Post-Pandemic
Not just adaptable, this technology is multi-functional and can be used to improve the customer 
experience in a post-COVID-19 world.
The sensors, analytics, cameras and digital displays can all be repurposed to deliver powerful business analytics and improved customer experience. This technology can help you:
Gain critical insights into your customers.

Identify high performing zones in your store.  

Improve campaign efficiency for more personalized experiences.
Stay Open Amid Increasing COVID Restrictions
It's clear that technology is one of the greatest allies for redesigning and optimizing physical spaces. You can install technology in any space to create more dynamic and personalized points of sale that are safe and reliable for customers and visitors.
Having a provable method of compliance can help your business avoid complaints, citations and possible shut down.
The software solution from Beabloo processes data collected by sensors, always anonymously, and sends real-time alerts to make sure everyone is complying with social distancing measures. The system monitors the inside of the space, protects visitors and employees, and manages access to take care of visitors from the moment they walk in.
To get the best results from this technology, you need proven consulting and tech support to install and use these systems. UCEC Smart is a certified platinum partner of Beabloo technology and can expertly guide you on your smart transformation. Invest in a proactive solution for protecting your employees, customers, bottom line and technological future. 
Contact UCEC Smart today to stay COVID-19 compliant, optimize your campaigns, displays and staff resources.